Eating Local From Farm to Table
From savoring produce at the peak of freshness to meeting the people who grow your food, there are many reasons to support farmers markets. Here are just a few!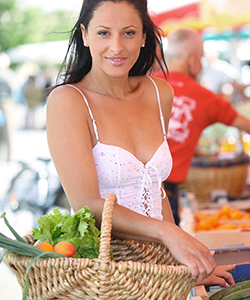 1. Taste Real Homegrown Flavors
The fruits and vegetables you buy at the farmers market are the freshest and tastiest available. Fruits are allowed to ripen fully in the field and are brought directly to you—no long-distance shipping, no gassing to simulate the ripening process, no sitting for weeks in storage. This food is as real as it gets—fresh from the farm.
2. Enjoy the Seasonal Picks
The food you buy at the farmers market is seasonal. It is fresh and delicious and reflects the truest flavors. Shopping and cooking from the farmers market helps you to reconnect with the cycles of nature in our region. As you look forward to asparagus in spring, savor sweet corn in summer, or bake pumpkins in autumn, you reconnect with the earth, the weather, and the turning of the year.
3. Support Family Farmers
Family farmers need your support, now that large agribusiness dominates food production in the U.S. Small family farm
s have a hard time competing in the food marketplace. Buying directly from farmers gives them a better return for their produce and gives them a fighting chance in today's globalized economy.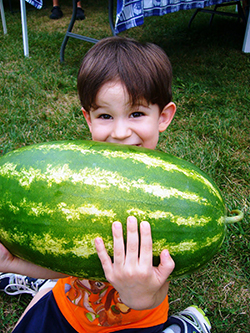 4. Nourish Yourself Well
Much food found in grocery stores is highly processed and grown using pesticides, hormones, antibiotics, and genetic modification. Some of it has been irradiated, waxed, or gassed in transit. These practices may have negative effects on human health. In contrast, most food found at the farmers market is minimally processed, and many of our farmers go to great lengths to grow the most nutritious produce possible by using sustainable techniques, picking produce right before the market, and growing heirloom varieties.
5. Enjoy New Varieties
At the farmers market you find an amazing array of produce that you don't see in your average supermarket: red carrots, a rainbow of heirloom tomatoes, purple cauliflower, stinging nettles, green garlic, watermelon radishes, quail eggs, mushrooms, and much, much more. It is a wonderful opportunity to savor the biodiversity of our planet.
6. Know Where Your Food Comes From
A regular trip to a farmers market is one of the best ways to connect with where your food comes from. Meeting and talking to farmers and food artisans is a great opportunity to learn more about how and where food is produced.
7. Connect with Your Neighbors and Community
The farmers market is a community hub—a place to meet up with your friends, bring your children, or just get a taste of small-town life in the midst of our wonderful big city.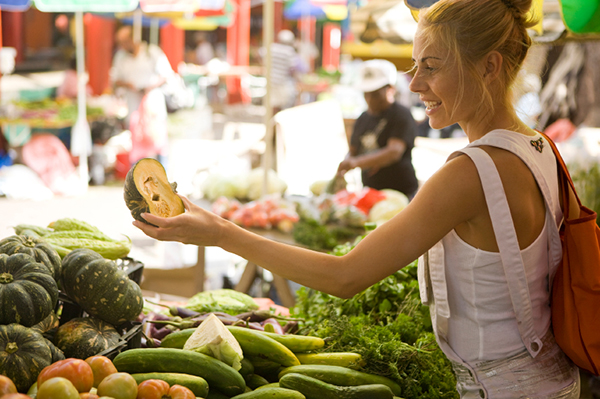 ENJOY EXPLORING AND SUPPORT YOUR LOCAL FARMERS' MARKET.  YOUR BODY WILL THANK YOU!!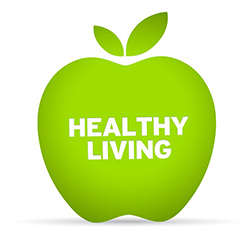 THE LIVE FREE GROUP is a lively, energetic, integrity-based group of integrative health coaches bringing people together from all walks of life who want to seriously improve their health, lifestyles and finances. We want you to know science has proven that poor health and degenerative diseases are preventable. You can achieve good health and you can maintain the changes made and have big results in how you feel and live. Please take a moment to subscribe to our blog, join our mailing list, like us on facebook, follow us on twitter, connect with us on linkedin, google+ and find us on Pinterest. Contact us if you have any questions or to set up a Free consultation.