Here at The Live Free Group we have developed a package of services to help you successfully reach your health and weight goals. The MySmart™Challenge is a proven and effective way for you to have all of the guidance, information, nutrition and support you need. We are here to help you take the first step to the energized, leaner, healthier, and stronger you. Fit into your body and not your size and feel good in your skin! See yourself in a brand new way – are you ready to take the challenge? .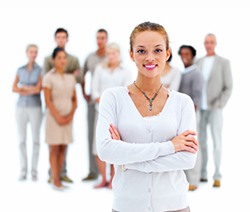 HOW IT WORKS on USANA 7-Day MySmart™Start:
Participate in an initial coaching call with your Integrative Health Coach, setting personal goals
Watch the Video we provide – below
Begin the MySmart™Start, on the date determined with your coach.
Automated emails for 8 days (daily tips)
1-Hour local grocery store tour
Continue for Day 8-28 days with Transform or Maintenance  – click here
Healthy Eating, Healthy Body advanced webinar
Admission to private Facebook Group page
Monthly Healthy Living Meeting for ongoing personalized support
Learn the Principles of low-glycemic eating and food combining
Receive guidelines for grocery shopping and essential knowledge for stocking your pantry
You'll learn how your body responds to certain foods and the physiological triggers for cravings, and how to construct healthy, low-glycemic index (low-GI) meals and snacks.
MySmartFoods & USANA Supplements—the Perfect Pairing with Dr. Brion Dixon

In the following section we have broken down the MySmart™ Challenge for you into easy to understand sections. Click on each tab to see exactly what you will receive support wise and product wise, what your  schedule will look like and what you need to get started on your new journey towards healthy!
Support
Weekly Schedule
Summary
Get Started
 SUPPORT YOU CAN COUNT ON

Personalized coaching calls (initial and at end of 28-days), weekly support content and videos
Grocery store tour guide script
Detailed grocery support packet including low-glycemic food choices; Clean 15 and Dirty Dozen, nutrient dense food list; the ideal plate, pantry essentials, purging your pantry guidelines, plus much more!
Shopping lists and menu suggestions
Fitness program recommendations and tools
Recipes
Low-glycemic food charts
Tracking tools
Personalized trouble-shooting via e-mail
Strategies for success
Encouragement
Continued support beyond the 28 days

 SUPPORT CONTENT SCHEDULE

Getting Ready–Know what Motivates You and Set Your Goals Prepare for your

MySmart™

Challenge by understanding your motivation and setting your specific goals. Select a start date for the 7-day MySmart™Start, learn the Principles of low-glycemic eating and how the upcoming lifestyle changes will be a long-term solution for you, while learning why "diets" don't work. Introduction to the Triad of Health.

MySmart™Start, Learn the Principles of the Ideal Plate Tips for each day of the 7-DayMySmart™Start guidelines for grocery shopping, essential knowledge for stocking your pantry. You'll learn how your body responds to certain foods and the physiological triggers for cravings, and how to construct healthy, low-glycemic index (low-GI) meals and snacks.

Low-Glycemic Lifestyle introduction. Also includes: Digestion and Detoxing.: Good health begins in the gut. Understanding the role of the liver and the gut and how to promote health

 Understanding Inflammation and Proper Supplementation Learn why an anti-inflammatory lifestyle and proper supplementation are the keys to unlocking your best self. . We'll also dive deeper into which nutritional supplements are crucial for immune health, and slowing the aging process. Additionally, we will examine the role of exercise , the connection between exercise and insulin function, building muscle, burning fat, cardiovascular benefits, the feel good hormones and achieving a sense of well-being

 Focus on the Grocery Store Tour—examining the aisle by aisle grocery store tour with other strategies, activities and support materials for shopping to achieve and maintain lifestyle changes

Understanding Emotional Eating: reduce stress, build your life around what is most important to you, become empowered to live life in balance, and freedom from cravings and destructive habits. Living your life the way it was meant to be. Also includes: Eating Out and Travelling : We will discuss how to maintain your healthy lifestyle no matter where or what situation you are in, such as the best options to choose at restaurants, happy hours, social gatherings & trips. We will discuss actual menus from leading restaurants.

 Summary of Three Phases of The

MySmart™

Challenge


MySmartStart Phase

You'll set the tone for the rest of your journey in your first week. Start by replacing any two meals with USANA MySmart™Shakes, eating three servings each of fruits and vegetables, enjoying one or two USANA MySmart™Bars, and taking your daily HealthPak™. You can also have one low-glycemic meal a day—preferably lunch. For ease and convenience, your MySmartStart Kit comes with the shakes, bars, and supplements you need.Your day on MySmartStart:

Morning: MySmartShake (with your choice of Flavor Optimizer) and AM HealthPak
Mid-morning snack: MySmartBar (your choice of our three delicious flavors)
Lunch: Low-glycemic meal (or a MySmartShake if you're saving your meal for dinner)
Afternoon snack: MySmartBar or a serving of fruit or veggies
Evening: MySmartShake (or a low-glycemic meal if you had a shake for lunch) and PM HealthPak
Get moderate exercise (example: 20–30 minutes of brisk walking), but avoid strenuous exercise while you're on the program

Transform Phase

MySmartStart is all about building confidence and showing you what's possible. The 28-day Transform Phase is where you reinforce your new habits to achieve lasting results. It follows the exact same regimen as the MySmartStart Phase, except you should increase your exercise to a level you're comfortable with. So your day won't change much, but your health habits will.

Maintain Phase

Your journey is complete. You've reached your goals. But you still need to continue down the path of good health. The Maintain Phase helps you achieve long-term success and supports building a healthier lifestyle with an optimal ratio of macronutrients.Your day on Maintain:

Drink one MySmartShake
Eat two low-glycemic meals
Eat one or two MySmartBars and one other low-glycemic snack
Continue an exercise program that works for you
Take your HealthPak or the USANA® Essentials™ daily

Your Journey, Your Way
Your journey is your own. Everybody's path to health is different, and some might take longer than others. Some people may go straight from MySmartStart to the Maintain Phase. Others might require a few extra months of Transform.

That's why we've created a customizable program that fits your journey. But no matter how far you have to go, you have to take the first step. So start off right—get your MySmartStart today!

WHAT YOU NEED TO DO TO BEGIN

It's time to Challenge yourself – lose the weight and find that brand new healthy you! Make the decision to break away from what is holding you back. Be free to transform!. In just 28 days you can see the realities of the changes you are wanting and have the support and proven tools to get you there.
Feeling like you need to make a change for the better?
GET ON THE PATH TO HEALTHY TODAY AND CREATE YOUR BEST YOU EVER!
Click on the images below to view more!