WHAT IS THE
MySmart™

CHALLENGE?

Live Free Nutritional Challenge is a practical weight-management program centered on nutritionally balanced, low-glycemic eating that eases you into a lifestyle of healthy habits. By eating low-glycemic foods that your body processes slowly, you will feel fuller longer and avoid the cravings associated with eating high-glycemic foods, which spike your blood sugar. Your success with The Nutrition Challenge lies in eating balanced meals and snacks—including specially formulated replacement smoothies and nutrition bars and sticking to a moderate fitness routine. You will also take the AM and PM supplements, drink 64-80 ounces of water, and either walk for approximately 20-30 minutes (about 3,000 steps) every day or choose a moderate exercise routine.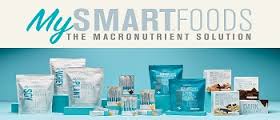 WHY TAKE THE CHALLENGE?

THE BENEFITS It is no secret that the key to weight loss is making the changes you need with your diet, nutrition and exercise habits. There is a way to break the destructive cycle and make a clean break from fatty, high-glycemic foods and start making better choices for your health. So why not break the cycle NOW and join the Nutrition Challenge and experience the BENEFITS?
Lose 5 or more lbs. in the first 7 days
Lose 15 lbs. or more in 28 days
Release weight around the middle
Leave behind your carb and sugar cravings
Increase your energy throughout the day
Sleep more restfully
Learn to control cravings, hunger, and mood swings
Understand healthy eating and proper nutrition
Learn what supplements you need to take
Have healthy skin and a glowing complexion
Save money by redirecting your spending
Become more focused and balanced
Establish a lasting new lifestyle
Be a confident new you!
Who Can Participate?  All women and men 18 years and older. Location does not matter, it's all done over the phone and online. Anyone in the US, Canada, Mexico, or 15 other countries, worldwide, is welcome to participate. (Prices vary outside the US – email us for details.) Who Should Participate?  You!! And anyone who wants to be set free from the roller coaster living, to maintain a healthy weight for life and feel great! Consider taking the CHALLENGE with others — the journey is twice as fun – so grab a couple of friends and family members and get ready to be transformed.
HERE'S HOW YOU DO IT
One-step at a time to a Healthier, Leaner You!
Week-by-week, to a reshaped body
With personal coaching from an experienced Integrative Health Coach from the Live Free Group
28 days to a Transformed You
Live the lifestyle others will notice
Feeling like you need to make a change for the better?
GET ON THE PATH TO HEALTHY TODAY AND CREATE YOUR BEST YOU EVER!
Click on the images below to view more!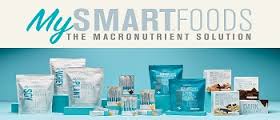 FDA Disclaimer: * These statements have not been evaluated by the Food and Drug Administration.  This product is not intended to diagnose, treat, cure, or prevent any disease.    Reset Disclaimer: It is suggested that you take these products to your physician and secure his/her advice if you intend to change your diet, begin an exercise program, are pregnant, lactating, have allergies, are taking medications, or are under the care of a physician. Reset is a FOOD, not a DRUG. Results will vary.   As with any health or fitness program, a sensible eating plan and regular exercise are required in order to achieve long-term weight loss results.