The Live Free Group is here to help you create a better version of you. One that is healthier, happier, and perhaps wealthier—with more balance in your life. We're all about inspiring you to find your passion and live your purpose. Perhaps you would like to join our team.  We can work with you individually, with your group or with your company. We can help you wherever you are – any place in the world – we're here for you! Click here to read more about us.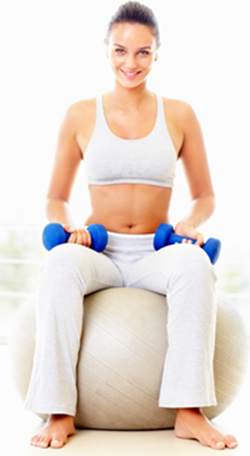 We are honored to be able to help you:
Create balance
Get Healthy
Focus on Wellness
Better Nutrition
Get into Fitness
Stress Reduction
Finding your Purpose
Weight Loss
Nutritional Supplements
Detox and Cleanse
Create Healthy Meal Plans
Control Cravings
Increase Your Energy
Awesome Skin Care Program
Start a Business in the Health and Wellness Field
YOU HAVE OPTIONS
1. Purchase The Live Free Group Nutrition Challenge (one starts weekly, and if you live in the Richmond, VA area, meet with us at Teresa's home (check our Calendar at Contact Us link on this site))

Picture This: A Wellness Coach Tells You Exactly What To Eat For 28 Days To Get You Healthy, Vibrant and Fit
Even better, your delicious and filling MySmart Shakes and bars are shipped to your doorstep in all your favorite flavors, along with the highest quality supplements available on the market.
You eat five yummy snacks and meals a day and you have a group of people cheering you on.  Your personal wellness coach sends you detailed lists of exactly what to buy at the grocery store and what to keep stocked in your kitchen. And you know what to order at restaurants and eat or drink at parties.
You feel relieved that you found a solution to something that has been bothering you for years. You feel wonderful and proud of yourself. You are now in an empowered place and experiencing a better version of you. You're finally on the right track with the freedom to do the things you want to do. You realize the benefits of living a healthier life.
Sound too good to be true? It's not! It's clinically proven and wildly successful.
2. Purchase The Live Free Group Individual Nutrition Challenge
An awesome 28-Day Live Free Individual Nutrition Challenge Program
On your own time, via your computer and one on one contact with your coach.
By popular demand, we've created an individual program for ladies (and men!) who want to complete the 33-day program on their own time.
Register anytime – you choose which day and week you start. Allow 10 business days after your products are ordered for shipping of your 7-Day MySmartStart nutritionals, shakes and bars.
Note: Please indicate in the comments section that you are registering for the individual program.
**If you are working directly with a Live Free Coach, please ask them for their special registration link to be set up correctly with their support.
3. Purchase The Live Free Group Personal Coaching Sessions
Welcome, Meet Your Coach
coaching, 30 min sessions

Low-Glycemic eating, Eating out and traveling


Understanding Inflammation and Proper supplementation

Understanding Emotional Eating, Exercising for Optimal Living

Digestion and Detoxing

Grocery Store Tour Script Support Materials
On-line Support Materials on many topics
Recipes
Shopping lists and menu suggestions
True Health Assessment

Lifestyle Plan

Health Risk Assessment

Nutritional Product Recommendations

LETS MAKE THIS THE YEAR FOR YOUR BEST HEALTH EVER!

FDA Disclaimer: * These statements have not been evaluated by the Food and Drug Administration.  This product is not intended to diagnose, treat, cure, or prevent any disease.    Reset Disclaimer: It is suggested that you take these products to your physician and secure his/her advice if you intend to change your diet, begin an exercise program, are pregnant, lactating, have allergies, are taking medications, or are under the care of a physician. Reset is a FOOD, not a DRUG. Results will vary.   As with any health or fitness program, a sensible eating plan and regular exercise are required in order to achieve long-term weight loss results.