LET'S TALK ABOUT A HEALTHY PREGNANCY
Pregnancy is a time when you feel the natural instinct of wanting to do everything you can for your growing baby by making good choices. You are the home your baby has set up residence in for many months. The environment is so important! The needs of your growing baby will be directly affected by what is readily available nutritionally. You may mistakenly believe that your body creates all that is needed for a healthy pregnancy. In reality, the quality of your nutritional support is vitally important now.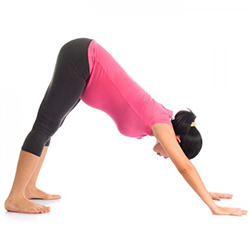 In today's world with the many daily stresses, toxins, and over processed foods, we our finding it more difficult for our bodies to always get their nutritional needs met. Knowing meeting our nutritional needs is important — and even more so during pregnancy — our nutritional status needs to become the top priority. Your body is like a storage house of nutrients for your growing and developing baby. Have you ever questioned whether or not you are getting all that you need for your pregnancy with the nutrients offered in the supplement you may be taking? Are the ingredients pure, potent, and bio available to you and your developing baby? There are many products out there that do not have the best balance of needed levels of nutrients on board for the many delicate system being formed and developed in your baby. The highest quality prenatal is what you deserve and we can now make that available to you.
Prenatal Nutrition Tips for Your Future Family
Everyone knows nutrition is important (even if we don't always make the healthiest decisions — never happens, right?). But when you become pregnant, everything changes. Suddenly, your choices don't just affect your own health — they affect the health of your future family. It can seem like a lot of pressure, but there's a simple solution.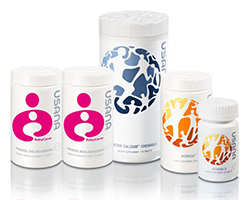 USANA has developed BabyCare Prenatal Essentials™ specifically for women who are pregnant, looking to become pregnant, or nursing. The combination of BabyCare Prenatal Mega Antioxidant and BabyCare Prenatal Chelated Mineral provides the right levels of vitamins, minerals, and antioxidants to fill in many of the gaps in your daily nutrition. When taken along with BiOmega™, Vitamin D, and Active Calcium™ Chewable, you can feel confident you are getting the best possible nutrition to support the health of you and your developing baby.
To further explain the benefits of superior prenatal supplements and the importance of nutrition for pregnant mothers in general, see the information below.
Click on the image below to download a pdf file with additional information on our USANA Prenatal Essentials and Omega-3.

Give your new baby the best and healthiest start ever!
GET INSPIRED! START ON YOUR PATH TO HEALTHY TODAY!

FDA Disclaimer: * These statements have not been evaluated by the Food and Drug Administration.  This product is not intended to diagnose, treat, cure, or prevent any disease.    Reset Disclaimer: It is suggested that you take these products to your physician and secure his/her advice if you intend to change your diet, begin an exercise program, are pregnant, lactating, have allergies, are taking medications, or are under the care of a physician. Reset is a FOOD, not a DRUG. Results will vary.   As with any health or fitness program, a sensible eating plan and regular exercise are required in order to achieve long-term weight loss results.