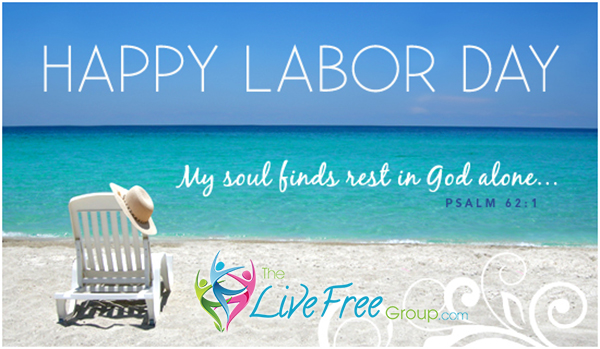 Happy Labor Day!
Here's to wishing you a beautiful Labor Day from the Live Free Group!   May your day be filled with laughter, love, family, good food, good friends and happy times!
Happy Labor Day from our family to yours! 
THE LIVE FREE GROUP is all about inspiring you to a healthier lifestyle and helping you become your personal best. THE LIVE FREE GROUP is a group of international wellness and medical professionals trained by leading experts in the industry. Our coaches are educators and speakers, providing services to clients from a wide variety of backgrounds and needs.
Teresa Marie Meadows
Janice H. Rackley, RN
Darlene W Clevey