Thinking ahead to January? Here is a great soup recipe to comfort as well as detoxify!!! thelivefreegroup.com/a-winter-weight-loss-detox-soup/
Tune in with me and Get Healthy Through the Holidays!! Discover the "How To's" of Staying Healthy and Energized during the Holidays…whether..
Look what some of Pros like Caroline Wozniacki eat for breakfast!! Professional Tennis player, Denmark Slow Cooked Eggs over Avocado Toast 1..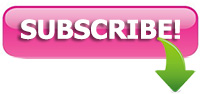 This post is password protected. Enter the password to view any comments.