Our Goal, Our Passion, Our Mission is  all about inspiring YOU to be your very Best!
Not only by the reflection in the mirror, but the freedom to know you can depend on the support and Nutritional tools that our Wellness coaches provide.  It is about being part of a Mission to see others get healthy and grow and dream again.  Let us help you today by  taking the first step to your Goals!
Meet our Inspiring Wellness Coaches – Congratulations to our Newest Team Members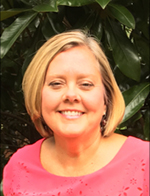 Cheryl Gorman
Coming on board at an optimum time with the release of Usana's patent- pending InCelligence Technology, Cheryl is delighted to be a part of such a vision for cellular health.
She grew up in Goochland County but has resided in Henrico County for 30 years with her husband, John and three grown children. She is a partner in a residential design firm that specializes in construction drawings for homes, additions and garages.
Seeking out a logical approach to personally lose weight, Cheryl joined Usana and The Live Free group in July 2016. In a short while she discovered the importance that good health is not only about a person's weight but it starts within the body with cellular nourishment. She found the support of The Live Free Group to be encouraging, enthusiastic and knowledgeable in their passion to share and teach a healthy lifestyle. With that positive impact, Cheryl wants others to develop daily habits in prevention and nutrition for a healthy future.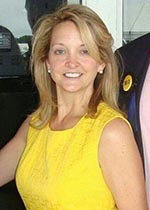 Carmen Smith
804-314-0133
CKSmith194@gmail.com
www.carmensmith.usana.com
Carmen joined USANA and our Live Free Group team in January 2015.  She has worked in corporate America for years, all the while struggling with health issues.  Now that she understands more clearly that health begins at the cellular level, she wants to share this with others and passionately encourage them on their path toward health and freedom. Carmen, originally from North Carolina, now lives in Glen Allen, Virginia with her husband Chad and two daughters, Chandler (14) and Campbell (11).  Carmen has experienced benefits personally to her health since connecting to USANA and this has given her even more reason to want to share the mission and vision of USANA for true health with others.
Theresa Warinner
804-304-8794
glenwarinner@embarqmail.com
theresaw.usana.com
My Journey: In spending more time with God and studying the Health Message, I realized that I needed to make alot of changes in my lifestyle choices.  I couldn't do it on my own!
I prayed to God to help me to lose weight and feel better, I gave it to him!  I was then told to talked to my friend Ellen who has been with Usana for many years. She would talk about the Reset, so I asked her what is this Reset and started in April. My cravings stopped for salty, sugar, coffee and wine!!  Now Ive lost over 20 lbs and feel great! I now understand about The Glycemic Index and so much more. In September my Husband lost his brother at only 58 years old. That is too young to leave this earth and his 2 young sons! I know that God wanted me to start this business now to pass on what I have learned and experienced, to everyone I meet that is struggling. We need to take care of our temple so that God can use us how he intended and not cut our life short because of the choices we make daily! I'm so excited to be a health coach with Usana!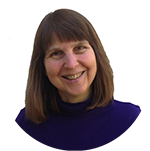 Jan Altman, PhD
(804) 551-9886
JanAltmanPhD@gmail.com
http://janaltman.com/
handel.usana.com
Jan Altman, PhD lives near downtown Richmond, VA and works as a psychologist at VCU. Jan has devoted herself professionally and personally to searching for root causes, and this has served her well in her own health journey and in helping others with their personal health goals. She is passionate about facilitating wellness and transformation through education, nutrition/supplements, self-awareness, and supporting the body's ability to heal itself. Jan believes in staying healthy together and the potential for USANA to transform the health of the young and old. She is intrigued by the unique ways USANA helps people break free from constraints of time, money, stress, and chronic illness. A music lover, Jan sings alto in the Richmond Symphony Chorus. She enjoys visiting her precious grandchildren when possible.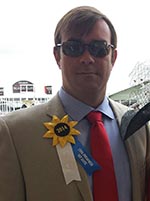 Chad Smith
804-377-1859
Chadscbi@gmail.com
www.chadsmith.usana.com
Chad joined USANA and our Live Free Group team in February 2015.  He grew up in Chester, Virginia and graduated from Virginia Military Institute with a degree in Electrical Engineering.  Chad was introduced to USANA by his lovely wife, Carmen. He is very excited to be a part of such a wonderful organization.  He is thankful, both that his wife's health is being so supported and she is realizing many changes in her health through USANA.  And also for the unique business opportunity that USANA allows for the opportunity to provide time and freedom for his family.
Tammy Viney
322-239-9008
Tviney@cfl.rr.com
www.tammyviney.usana.com
We welcome Tammy to USANA and our Live Free Group team. Prior to discovering USANA she was very committed to working out and yoga.  During a recent yoga retreat with all raw foods, she began a new journey to cook more and eat less processed foods.  Tammy's sister, Nanette, introduced her to USANA products in 2013 and she has continued to learn about nutrition and improving overall health through whole foods and nutritional supplements.   Tammy has two adult sons.  Tammy is excited about the tremendous support that USANA has added to her lifestyle and wants to share the message of true health with others through USANA.
Rita Lynn Gilman
804-382-6211
ritalynn.gilman@gmail.com
www.softballpitchingtools.com
www.ritalynn@usana.com
Considered the premiere fastpitch softball pitching instructor in the Richmond, Virginia area, Rita Lynn Gilman has influenced the careers of many outstanding softball pitchers in over 28 years of instruction, including the 2014 USA Softball National Player of the Year, Florida State's Lacey Waldrop since age 10 and 2014 2nd-Team All-American Jailyn Ford of James Madison Univ since age 10.
Rita Lynn is a full-time pitching instructor at her training center on her family farm in Hanover County, Va. A member of the National Fastpitch Coaches Association, she has attended the NFCA Convention and Advanced Pitching Analysis Coaches College several times.
You can find Rita Lynn's highly popular dvds and unique pitching training tools on her website: www.softballpitchingtools.com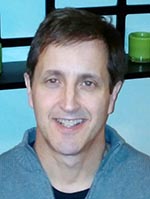 Steve Wicks
894-297-2386
Digitheads@earthlink.net
www.stevewicks.usana.com
Grew up in Petersburg, Virginia and graduated from James Madison University with a degree in Management Information Systems.  Steve is a Database Administrator.  He and his wife Ruth live in western Henrico and have two children, Sydney (15) and Alex (13).   After struggling for 2 years with health issues, he is currently in the process of getting advanced high quality nutritional support from USANA while receiving invaluable help and guidance from Teresa that is truly making the positive changes and difference in his health.
Steve has been inspired to begin to share with others the ways that USANA can become their best choice in supporting their health journey.
Cathy Almond
Health and Wellness Coach
804-393-0945
cathy.livefreegroup@gmail.com
www.almondjoy.usana.com
www.facebook.com/AlmondJoyfulHealth

Cathy Almond, a native of Richmond, Virginia, holds a Bachelor's degree in Education from Longwood University. She began on a journey to better health after struggling for many years with constant weight gain and deteriorating health. Cathy became knowledgeable of the approach to better health (proper nutrition, science-based supplementation, and exercise). She shares with others through her passion to see them achieve their personal health goals and move toward their own healthier lifestyle.
Cathy is also a certified educator, teaching English as a Second Language to those immigrating to the U.S. She has travelled and lived abroad, and enjoys meeting people and experiencing customs and foods from other cultures. Cathy and her husband have two grown children. They have also been involved in mission work at home and overseas.
Ellen Taylor
Integrative Health & Wellness Coach
Independent USANA Associate
804-241-1812
ellen_taylor@verizon.net
thelivefreegroup@yahoo.com
Ellen became very interested and more aware in personal health when one of your twin boys had reactions from the heavy metals contained in the preservatives that were part of the childhood vaccine schedule. Ellen was also personally dealing with unbalanced hormones and excess weight from her pregnancy and soon adapted the principles of a healthy lifestyle for herself and family. The Reset program was one of tools that provided a catalyst in bringing about her Transformation.
Now that her boys are 12 years old, Ellen's goal as a health coach and mom have been focused on helping others become the best informed in the many ways to develop healthier options for their lifestyle. Her passion in helping those who may be going through some of these same challenges with their own children or wanting to have better health by offering support and knowledge through coaching and learning the importance of a low-glycemic lifestyle, with added nutrients from high quality supplementation and becoming more active can make in reaching your health goals with yourself and others. 
Kim Gilman
Usana Associate
804-307-5610
kgilman96@gmail.com
www.kimgilman.usana.com
Kim Gilman, of Glen Allen, VA holds a Bachelors of Science in Psychology from Virginia Tech and a Masters Degree in Special Education from VCU.
Kim began her journey in the wellness field 15 years ago.  She was searching for alternative ways to help two of her children- one with acid reflux and the other with chronic ear infections. This quest has opened many doors and helped her to discover and understand there are healthy options available!  She is excited about how Usana is transforming the health of her family and in turn is eager to share with others!
Kim works part time for a local chiropractor in the West End of Richmond.  She loves meeting new people and sharing her enthusiasm and passion for health and wellness.
Kim and her husband have three active children that keep them on the move!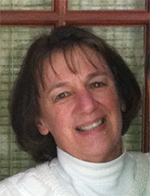 Nanette Utecht Attkisson
Independent USANA Associate
804-836-6651
vtsews@yahoo.com
www.sewhealthy.usana.com
I have a BS from Virginia Tech is Apparel Design and Fashion Merchandising. My husband and I just celebrated out 40th wedding anniversary and we have 3 grown children and a 4 year old grandson.  Since March 2013 I have been focusing on my health, losing weight, and learning all I can about low glycemic eating and new ways of cooking great tasting healthy food.
It all started 12 days before I found out I was having hip replacement surgery. My goal was to not gain any weight while I was recovering. With the help of a health coach and the USANA products I ended up losing 20 pounds during my recovery. It has been an exciting journey of discovery. I would love to have you join me on this journey.  "Sew Healthy" that is what I want to be! How about you!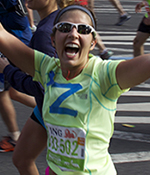 Sarah "Z" Zelenko
USANA Associate and Health Enthusiast
Cell: 804-426-6916
sarahzelenko@gmail.com
Sarah Zelenko is from Richmond, Virginia but currently lives in New York City and works in advertising as a Media Planner. She goes by "Z" so feel free to call her that! A few years ago, Z endured digestive health issues and finally found out the cause was gluten sensitivity.
USANA helped her strengthen her body at the cellular level and eat gluten-free, on-the-go. She now wants to pay it forward and help others with weight management, nutrition, and gluten allergies. Z loves to run and exercise and is running her 4th marathon this November in New York City.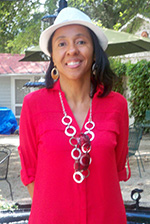 Aronda Young
Wellness Coach
804 319-0670
arondayoung38@gmail.com
www.arondayoung.usana.com
www.sarahzelenko.usana.com
Aronda of Henrico, Virginia is a certified water technician for an international water treatment company. I am fortunate to have the opportunity to enrich lives daily by educating consumers on the water quality for their home. Our bodies are over 70% water and the biggest organ is our skin, so we must take good care of it. I am currently working on my certification in holistic nutrition. I realize it's never too late for improvement. Let's be frank we all want a full productive quality of life. I have been working towards a healthy lifestyle for over twenty years now.
My goal is to learn as much as I can and share that wisdom with everyone I know. I believe Usana opportunity is a blessing, it gives me the ability to help everyone in my life. The research and products speaks for itself. May your health journey be joyful, easy, and rewarding. I am looking forward to assisting you to the best of my abilities. Thank you for taking the time to visit our website. This will help guide you to a healthier and more nutritional way of living.

INSPIRING YOU TO A HEALTHIER LIFESTYLE!
Contact Disclaimer: If you have already been in contact with another USANA Associate, we encourage you to contact that individual for more information.