Teresa Meadows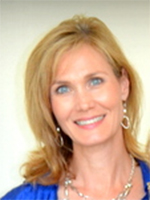 Teresa Meadows, mother of four and former model, has been connected to the beauty industry as a make-up artist and skin care specialist. She became a personal health coach following the recovery of  two of her children from toxic metal exposure and un-diagnosed gluten sensitivity. Teresa has taught the principles of healthy living at a variety of locations in the Richmond area, including the YMCA. You can reach Teresa at the contact information below.
Teresa Marie Meadows
Integrative Health & Wellness Coach
Independent USANA Associate
Gold Director
804-335-5327
teresa.livefreegroup@yahoo.com
www.teresameadows.usana.com

View Full Bio for Teresa
Teresa Meadows is one of the Co founders of The Live Free Group. a group of certified Integrative Health Coaches in the Richmond Metro area.
As an Integrative Health Coach for over 5 years, she focuses on the principles of the Triad of Health (Low glycemic eating, cellular support and exercise) to truly help individuals and families develop a Healthy Lifestyle.  She has co-authored various health articles and developed a Healthy Living Series for the Goochland YMCA. Teresa has coached many clients to reach their health goals and become their personal best through one on one coaching, education through health and wellness workshops, Bootcamps, on-line Health Assessments, grocery store tours, and support based on "Progress not Perfection", that makes becoming a stronger, leaner, and healthier you possible.
She understands the many issues connected with inflammation, weight loss, cholesterol, gluten sensitivity, digestive health, compromised immune system, heavy metal toxicity, low energy,cellular health, skin health and more. She also teaches the importance of low glycemic eating, high quality supplementation, exercise and developing healthy habits and mindsets.  This ongoing support and learning will be accompanied by science based tools and resources, that will allow an individual to make significant changes whether they are taking the first step or working to enhance or improve the decisions that lead to a healthier lifestyle.
 Her personal health journey began eleven years ago when two of her children each experienced a major health crisis that was initially misdiagnosed. By searching for answers outside the box, her journey eventually led her to a leading pediatric specialist who helped her discover and learn approaches to healing through nutrition and alternative therapies that brought significant health changes and wellbeing to her children. Through this experience grew a passion and desire to help others on their journey to good health.
As a wife and mother of four children, Teresa enjoys celebrating life with her family, friends and church body. She loves music, art, traveling, and staying connected to the many opportunities of learning in the health and wellness field. Yoga, running, and hiking are some of the physical activities that she most enjoys.
Her focus is on helping others look and feel their very best on the inside, so the reality of true beauty can be experienced on the outside.  Teresa knows too well the importance of being healthy.  It is not the one thing that makes a difference, but the many small changes that add up daily in creating a healthy lifestyle.  We just need to take the important steps to caring for our health and feeding our bodies well through a healthy diet and high quality supplementation for optimizing our nutritional needs.   Her educational background in business marketing and prior work experience as a director of a top leading cosmetic company, model, make up artist, and skin care specialist was a natural lead into consulting and starting her own business. Her services are individually tailored to meet the client's needs as a new lifestyle is created, in a comfortable, supportive environment. Teresa believes you can enjoy living the life you have been given in purpose, freedom and joy!
"Beloved, I pray that in all respects you may prosper and be in good health, just as your soul prospers. 3 John 1:2
Janice Rackley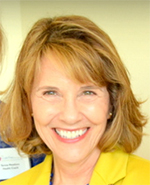 Janice Rackley, RN, is a Richmond native with a background in family and pediatric nursing and elder care. Having survived cancer twice, she has devoted herself to discovering and sharing the principles of healthy living. Her health coaching practice has a strong emphasis on one to one coaching and accountability, individualized to the client's specific health needs and concerns. Click on the arrow below to read more about Janice.
Janice H. Rackley, RN
Integrative Health & Wellness Coach
Independent USANA Associate
Gold Director
804.928.2096
janice.livefreegroup@gmail.com
www.janicehrackley.usana.com

View Full Bio for Janice
Janice Rackley
Richmond, Virginia is Janice's birthplace. She grew up in a warm ethnic family and has a circle of extended family remaining in Richmond to this day.
Following her graduation from Simmons College with a degree in mathematics, Janice became a social worker with the state of Virginia, specializing in foster care and adoptions. Later, she taught middle-school mathematics when her three sons were young. She has had a variety of work experiences, including being a title examiner and bookkeeper in her husband's law practice, owning her own retail store and private tutoring.
In 1991 she turned to nursing as a profession, receiving nursing degrees from the University of Hawaii and the University of Colorado, Beth-El College of Nursing.  Her passion for nursing has continued to be the focus of her work life since that time.
In 2010 she began a private wellness consulting business and continues with that to present.
She is an avid gardener and spends very pleasant hours each week volunteering at the renowned Lewis Ginter Botanical Garden in Richmond. She also volunteers weekly at two Richmond-area hospitals. She enjoys music very much, playing her piano and the flute.
Janice is actively involved in her church, Grace Community Baptist Church of Richmond.  She brings her love for and worship of God and His message of redemptive love to her consulting practice, always desiring to be an example of God's grace and love.  She desires that her clients find in her a loving, non-judgmental ally who is willing to walk the journey of health with them no matter the personal cost or effort required.
Janice is a two-time survivor of cancer.  Her health history and a desire not to have a recurrence of either cancer, was the driving force behind her seeking out a pharmaceutical-grade line of health products she could trust for the very best quality, potency, and bioavailability for herself.  On the recommendation of a friend, she discovered USANA Health Services.  Now, she is very passionate about connecting others who wish to maintain or regain their healthy lifestyle with USANA.
Much of Janice's focus with her clients is to motivate them to be proactive with their cellular-level nourishment and digestive health.  She has joined with Teresa and Darlene to educate groups in the community and has increasing requests to speak at healthcare events and cancer support groups.
Darlene Clevey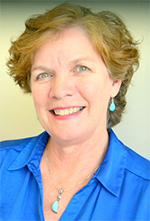 Darlene Clevey enjoyed a successful career as a medical social worker. Her two children were active in athletics in younger years and went on to become high-performance college athletes.  In her efforts to give her children the best nutritional and lifestyle support possible, Darlene discovered the "triad" approach to outstanding health.  This approach balances the three principles of proper nutrition, science based supplementation, and exercise.  She credits adherence to the principles she adopted with enabling her own children to compete at their optimal levels. Seeing the benefits to her children's lives and athletic performances has been personally gratifying as well as having had a powerful application to her career as a personal health coach.  Her coaching practice focus is to develop an individualized plan based on the triad approach.  Darlene has seen a variety of clients achieve their personal health and activity goals while achieving permanent lifestyle changes.  Click on the arrow below to read more about Darlene.
Darlene W Clevey
Integrative Health & Wellness Coach
Independent USANA Associate
Director
804.314.1903
darlene.livefreegroup@yahoo.com
www.darleneclevey.usana.com

View Full Bio for Darlene
Darlene Clevey, trained as a Healthy for Life health coach. She is a contributing writer to articles on health published in the Richmond Weddings magazine. She currently teaches health classes, alongside her Live Free Group partners in the Richmond area. Darlene's B.S. degree in Social Work has been foundational in her pursuit in helping others throughout her life.
Darlene is the mother of two college athletes, and has seen first hand the demands of Division I athletics. Desiring that her kids have the best opportunity to be their best in sports has been the spark that ignites Darlene's quest for understanding what really is optimal health. It is the fuel that's behind her passion to see not only her kids compete successfully, but to see people she meets every day achieve their personal health goals and move toward a healthier lifestyle.
Darlene is a founding partner of The Live Free Group and frequently attends health conferences throughout the country. Her charitable favorites are her local church; The Children's Hunger Fund established by Dr. Myron Wentz; and Dr. Oz's Health Corps Foundation. Darlene enjoys traveling, photography, biking and hiking.

INSPIRING YOU TO A HEALTHIER LIFESTYLE!